Law Students & Graduates
Law school students and graduates choose to intern and start their careers at Traub Lieberman for the experience they gain and the staff that they learn from.
Our comprehensive summer and mentoring programs focus on skill set building in a real-world setting. Program participants work alongside some of the most respected attorneys in the world at each of our seven offices. We are always eager to work with law students and graduates and help you prepare to embark on your legal career.
Summer Program
The Summer Program at Traub Lieberman is an exciting time of learning and exploring and one where participants get a first-hand look at daily life in a law firm. Students in the program will be fully engaged with client issues and will learn about the law and the legal industry by working directly with associates and partners. As well, a mix of lively social activities are part of the program and allow participants to socialize with the firm's staff in casual settings.
Training
Continuing professional development is an integral part of your legal career, as it helps you stay current on evolving laws and expand your skills. Traub Lieberman offers a variety of ongoing formal and informal training opportunities across practices for attorneys at every stage of their career.
Mentoring
Professionals who work at Traub Lieberman enjoy the many benefits of participating in our mentoring program. Our mentors help attorneys at all levels by providing practical and professional guidance which results in the long-term rewards of increased industry knowledge and professional opportunities within the firm. Participants in the program have an opportunity to be assigned a partner mentor who will deliver evaluations and career advice and an associate mentor who will be available to help with firm integration, assignment feedback and support.
"The firm's culture fosters teamwork and growth and Traub Lieberman's management encourages and rewards hard work."
Associate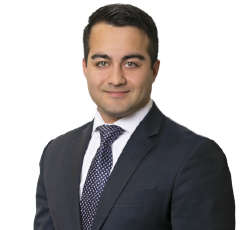 "I am always impressed with the collegiality among the attorneys and staff, and the pervasive interest in new ideas."
Partner